Our confidence in our brand and service means that we provide a 100% money back guarantee if you are not happy with the product and service you receive. If, for any genuine reason, you are not satisfied with the product's quality or appearance the return policy below explains exactly how to complete the return and refund process.
Perform returns policy
Perform operates an exceptional level of quality control and ensures that all products meet the highest standards of quality. However, we do understand that in a small minority of cases products may not meet quality expectations of consumers. If you are not happy with your purchase, please contact us within two days of receiving your product.
The Perform returns policy is very straight-forward; all products come with a full money back guarantee or replacement product as long as products are returned to Perform within 14 days of cancellation.
Terms and conditions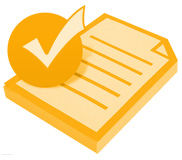 Only products received by Perform (at the address below) within 14 days of purchase can be refunded or replaced.
If you wish to return your purchase, please obtain a return material authorisation (RMA) number from customer services by applying online or over the phone. RMA number should be clearly visible on the address label of the product packaging when it is returned to Perform.
Once we receive the product the fault will be assessed.
If opened, the product will be weighed to estimate usage.
The product, along with all relevant documents, must be returned.
The label and container must be fully intact.
If your purchase was a part of an offer or a stack, all tubs and containers that were a part of the stack will have to be returned for a full refund. Please do not break the tamper proof seals on any of the other products that are a part of the stack as they must be returned intact for a full refund.
The returns guarantee is offered by Perform online only; retailers are fully responsible for the provision and quality of their Perform products. If you are unsatisfied with a product purchased through a shop or retailer please contact the point of purchase to discuss returns.
If a refund is authorised it will be refunded to the credit/laser card used for the transaction.
Procedure for returns
If you feel there is a genuine problem with your product, you must contact our customer service department by phone or email at the details below within two days of receiving your purchase. You can download a return form from the Perform website fill it out and include it in your application for your money back.
Please note that we cannot refund delivery charges or incur the cost of returning the product.
Once received, if a refund is deemed necessary, you will be reimbursed in full within 30 days of return of the item.
We will not be held responsible for lost returns, and it is therefore recommended that any goods sent on your behalf be sent via recorded delivery.
Address for product returns
Perform
ROS Nutrition Group Limited
Unit I, Baldonnell Business Park
Naas Road, Dublin 22
D22 YH57
Ireland