ROS Nutrition is committed to respecting your privacy and complying with all applicable data protection and privacy laws. ROS Nutrition only uses personal information for processing orders, delivering products, processing payments and for saving and updating records. The personal information of ROS customers will not be disclosed in any way to third parties unless we have first obtained express permission or are required to do so by law. We may use your personal details to send you promotional material and third party information that we think may be of interest to you. However, you will first be asked if this is something that you want to proceed with.
My privacy
Users have full control over the visibility of all information. Initially user default settings are as follows:
Goods received are damaged or defective
There are discrepancies in billing or shipping
Goods have not been opened or tampered with and product is no longer needed. (Change of mind, ordered in error or due to medical advice)
Sharing
This feature controls who views the content displayed on your profile. This may include status updates, photos, or any other personal information. Settings can be changed at any time in my privacy settings where you can customise your preferred settings accordingly. Certain information will always remain visible to all ROS contacts such as user name and current status. This is for identification purposes only so that other ROS Nutrition users will be able to locate and connect with you.
Personal Information control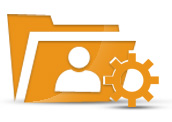 Shopping online with ROS Nutrition is safe and secure. ROS Nutrition uses industry-standard secure sockets layer (SSL) technology to encrypt sensitive information such as your Name, Address and Debit/ Credit card details. We accept orders using only Secure Socket Layer technology. You can check that you are shopping in a secure environment by looking for a locked padlock icon on your browser in personal information pages.
When purchasing a product from the ROS Nutrition website, our web server will automatically log your IP Address. This is mainly to identify your computer and helps to prevent any credit card fraud. Once logged in as a ROS Nutrition member, you will be asked to set your personal preferences; this includes permission to share personal information with friends and other ROS Nutrition members. This is within your own control as we do not share any of your information with third parties.
ROS Nutrition adheres to strict policy guidelines in ensuring all customers information is kept private. We will not declare any of your credit card information or purchase history to any other company, agency or individual. We are constantly striving to improve our technical and physical procedures to ensure the highest level of data protection to our customers.
We do not store your credit card information other than the last 4 digits of the card which may also appear on your invoice. This is to inform you through the credit card your payment has been processed. The information of any payment or refund is not recorded or documented in any way at ROS Nutrition.
Any personal data collected via our website will be used in accordance with the Data Protection Act and other applicable laws as set out by governing bodies. We may use your data to process your orders, to provide after sales service, e.g. delivery of products and to carry out security checks. This helps to protect you and us from any fraudulent or unwarranted transactions.
Your rights
You can ask us to update or remove any personal information by e-mailing us cs@rosnutrition.com. However, some of the personal information required to process orders or to comply with customer service or after sales obligations will not be deleted. You have the right to request a copy of any information we hold about you. To do this, simply write to us at the following address, enclosing a cheque of EUR 50 payable to ROS Nutrition Limited to cover our administration costs.
Our address
ROS Nutrition Group Limited
Unit I, Baldonnell Business Park
Naas Road, Dublin 22
D22 YH57
Ireland